Types of Bricks and Classification of Bricks based on different Factors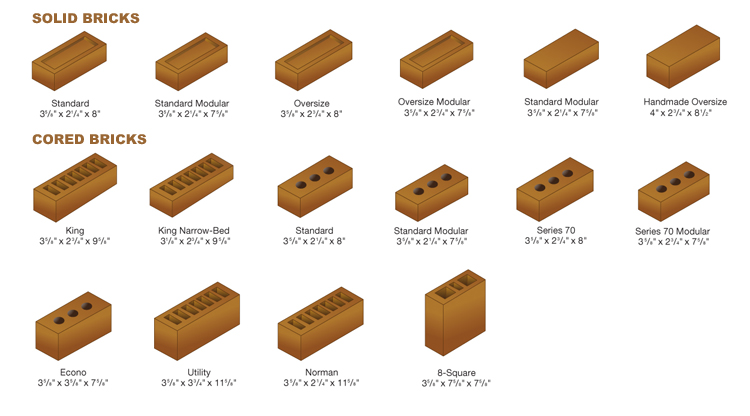 Definition
Brick is the smallest building unit made up of Silica, Clay, Lime, Iron Oxide and Magnesia. There are many types of bricks in construction industry which are defined on the basis of different criteria. Typical bricks are 9" long, 4.5" wide and 3" thick. Bricks are widely used in masonry construction due to its aesthetic value, high compressive strength, fire protection and provides the required wear resistance.
Types of Bricks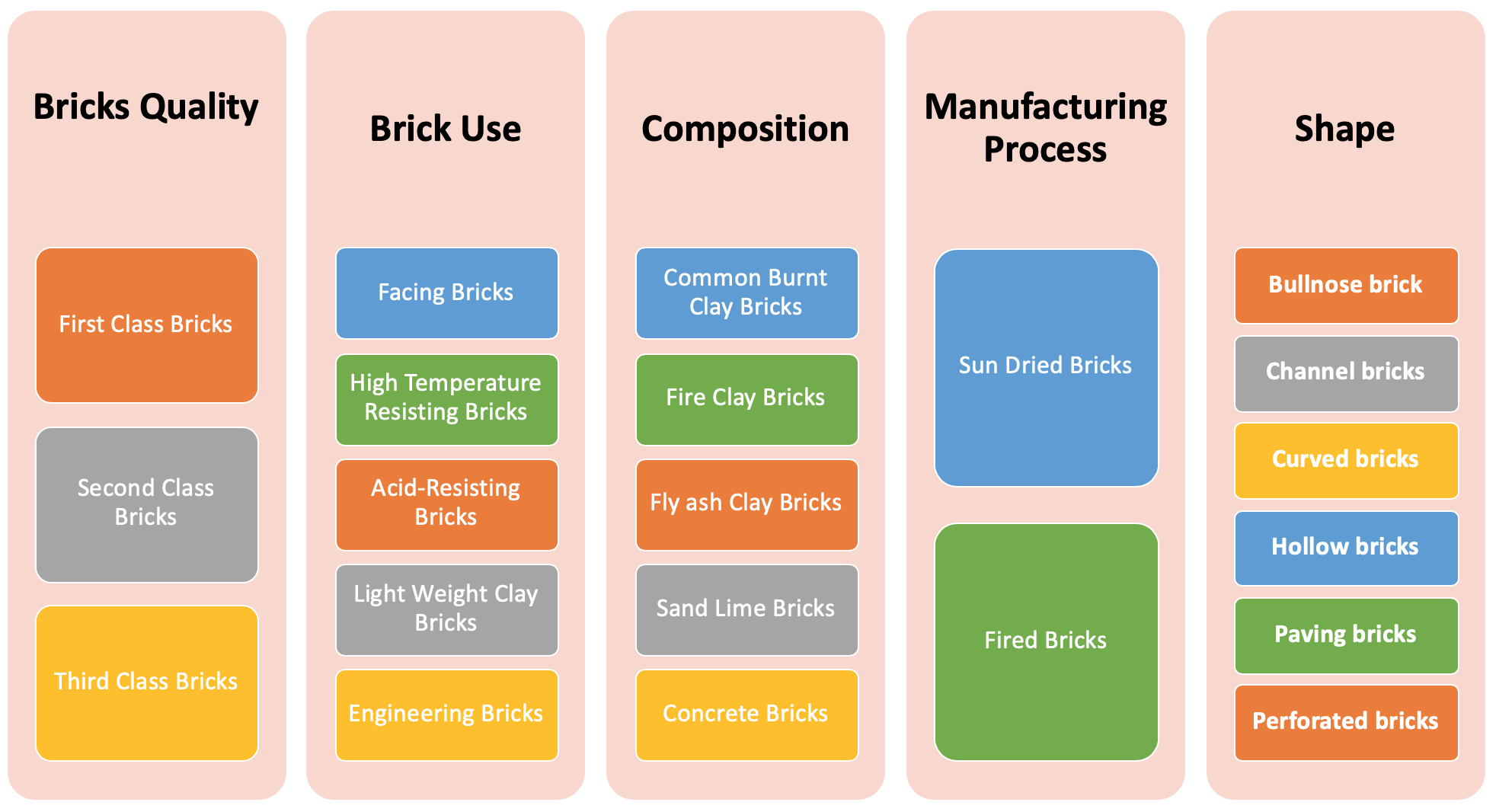 Classification of Bricks
Bricks in masonry construction can be classified on the basis of the following criteria:
Quality of Bricks
Composition of Bricks
Manufacturing process of Bricks
Classification of Bricks Based on Quality
First Class Bricks
Second Class Bricks
Third Class Bricks
Types of Bricks Based on Uses
Facing Bricks
High Temperature Resisting Bricks (Forsterite Bricks)
Acid-Resisting Bricks (Silicon Carbide Bricks)
Light Weight Clay Bricks
Engineering Bricks
Types of Bricks Based on its Composition
There are various types of bricks used in masonry:
Common Burnt Clay Bricks
Fire Clay Bricks
Fly ash Clay Bricks
Sand Lime Bricks (Calcium Silicate Bricks)
Concrete Bricks
Based on Manufacturing Process
Sun Dried Bricks
Fired Bricks
Tests for Bricks
Compression Test
Soundness Test
Water Absorption Test
Efflorescence Test
Dimensional Tolerance
Composition of a Brick
Normally, brick contains the following ingredients by weight:
| | |
| --- | --- |
| Ingredient | % age by Weight |
| Silica (Sand) | 50% to 60% |
| Alumina (Clay) | 20% to 30% |
| Lime | 2% to 5% |
| Iron oxide | Less than 7% |
| Magnesia | Less than 1% |
Let us know in the comments what you think about the concepts in this article!