Sources of Fresh Water in Environmentl Engg.
Flowchart of the sources of clean drinking water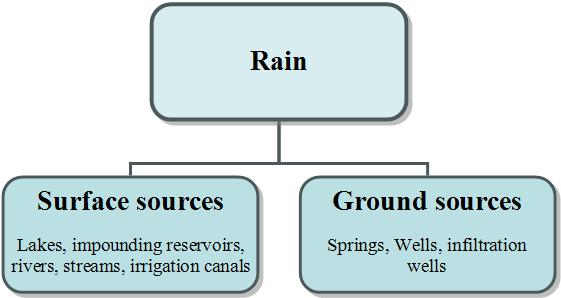 WasteWater Treatment Disposal & Management
The quantity of water required for a community depends upon:
Forecasted population
Types and variation in demand (e.g. seasonal variation)
Maximum demand (Per day/Per month)
Fire demand
Rural demand and supplies
Appropriate / Available technology
Main sources of water are
Surface water sources: Lakes impounding reservoirs, streams, seas, irrigation canals
Ground water sources: Springs, wells, infiltration wells
Above are the common sources of clean drinking water, other different sources of drinking water are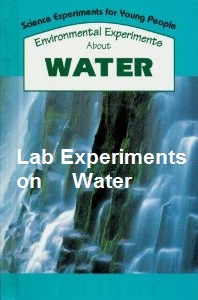 Merits of surface sources
Merits of ground water sources
Being underground, the ground water supply has less chance of being contaminated by atmospheric pollution.
The water quality is good and better than surface source.
Prevention of water through evaporation is ensured and thus loss of water is reduced.
Ground water supply is available and can even be maintained in deserted areas.
The land above ground water source can be used for other purposes and has less environmental impacts.
Demerits of ground water source
The water obtained from ground water source is always pressure less. A mump is required to take the water out and is then again pumped for daily use.
The transport / transmission of ground water is a problem and an expensive work. The water has to be surfaced or underground conduits are required.
Boring and excavation for finding and using ground water is expensive work.
The modeling, analysis and calculation of ground water is less reliable and based on the past experience, thus posing high risk of uncertainty.
Demerits of surface source