Applications & Uses of Building Stones in Civil Engineering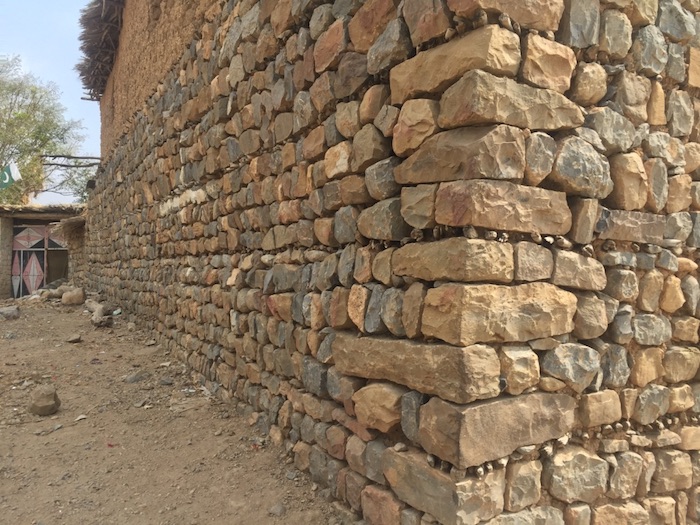 Uses of stones:
Sandstone is a popular stone with sculptors.

Good and durable construction material

Thresholds and steps in manor houses

War memorials in the 19th and 20th centuries

Limestone for burning lime and also for manufacture of cement

Limestone as a flux in blast furnaces

Insulators in electrical appliances
Building Stones:
Millions of tones of crushed rock are needed annually for road base, paving, ready-mixed concrete and asphalt.

Sandstone which is not so hard-wearing or beautifully patterned is used for garden walls and paths in landscaping.

Basalt: It is quarried and crushed as "Blue Metal" which is used as a road-base, and in reinforced concrete as aggregate.

Although wood, straw and mud is used for houses in some parts of the world, most buildings are preferred to be built of stones.

Building wells.

Material for foundation and walling of buildings, dams, bridges, etc.

Aggregate

Stone walls

Roof tile in the form of slates

Murram for covering and flooring of road surface

Limestone for burning lime and for the manufacture of Portland cement

Shale is a component of bricks and may also be used in manufacturing of cement.

Nite, another stone type is used for architectural construction, ornamental stones and monuments.

Marble is widely used in construction industry, for aesthetic purposes, beautification and strength
Stone being so important in the light of the above uses still is not widely used in construction. The reasons are:
Stones are replaced by the increased use of RCC. Dressing of stones is time consuming Stones are not cheaply and conveniently available in plain areas.