Tests & Properties of Geotextiles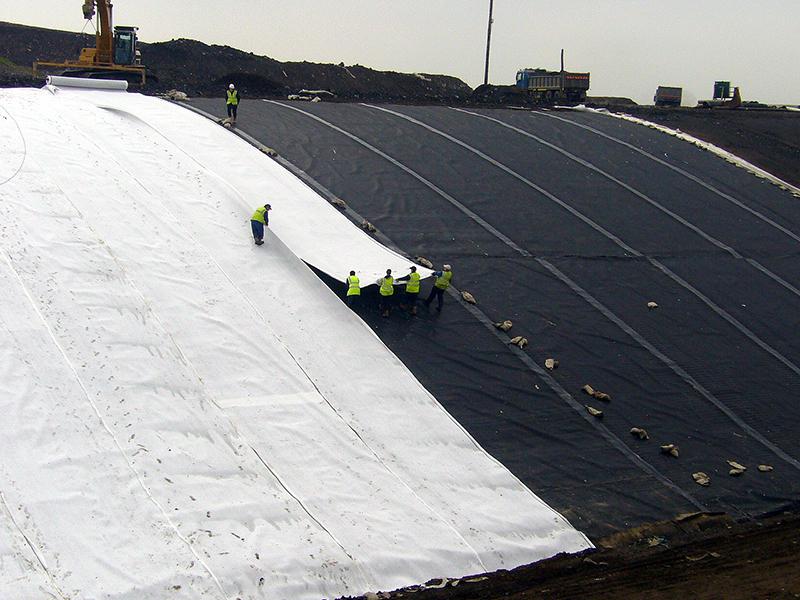 Properties of GeoTextiles
Because of the wide variety of geotextiles available along with their different polymers, filaments, bonding mechanisms, thicknesses, masses, and so on, different types of geotextiles have a wide range of physical and mechanical properties.
A further complicating factor is the variability of some properties, even within the same manufactured lot or roll. Differences may sometimes be due to the test procedures themselves. Consequently the test values from these tests may not relate well to the civil engineering conditions of a particular application.
Furthermore, soil confinement or interaction is not accounted for in most geosynthetics testing. Research is now underway to provide test procedures and soil–geosynthetic interaction properties which are more appropriate for design.
Tensile Properties of GeoTextiles
Tensile strength refers to maximum tensile stress.
Stress is often given as load per unit width for geosynthetics, ignoring thickness.
Toughness is the work done per unit volume before failure (area under stress-strain curve).
Modulus can be defined in several ways based on tensile behavior:

Initial tangent modulus is used when the stress-strain response is initially linear.
Offset tangent modulus is used when initial slope is very low.
Secant modulus is the slope of the line connecting the origin and a specified strain value.
Polyester (PET)
Tends to be more expensive, but has higher stiffness and better creep characteristics.•Sinks in water.•Is not as sensitive to UV as PP, but will deteriorate in sunlight if additives are not used.•Polypropylene (PP)•Is cheap and performs well wet and dry.
Floats in water.
Is very sensitive to UV light.
Polyamide (PA, nylon)
Absorbs water if soaked, reducing strength.
Carbon black can be added to improve UV stability.
Polyethylene (PE)
Floats in water.
Has properties that vary with molecular weight, density, and degree of stabilization